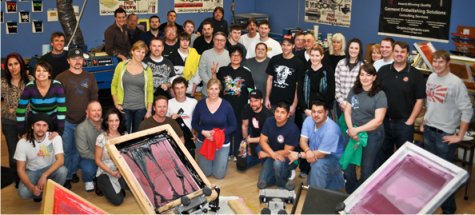 Hello! Welcome to Limelight Screen Printing and Apparel. We are a team of dedicated professionals who specialize in apparel screen printing and signs. We do printing for multiple clothing companies and large businesses. We print on various mediums such as t-shirts, sweatshirts, pants, coats, and signs.
Our graphic designers are ready to help you create your one of a kind custom design. Enhance your business with effective advertising by putting your logo and/or slogan on a garment or sign. We offer quality craftsmanship and competitive pricing. Located in Tacoma ,but serving the NORTHWEST. No job is too big or too small so call today to get a quote. Price match welcome!
We have a background in Firefighting and EMS and follow a tradition of strong morals and ethics. We thank you for visiting our site.
Truth, Loyalty, Integrity, Faith, Love, Perseverance, Courage, Honor, and Obedience.
Frank